29,921 lectures from world's best events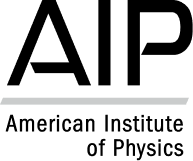 Explore Subjects on Underline
Researcher-oriented
We bring researchers' tools online. We know what are the pain points and what are the opportunites to streamline your everyday work.
Transcript
If you read the media, if you read
some business news, they say AI will solve everything.
But even the scientific community, they state, if we achieve strong AI, if we solve
intelligence, then we can solve everything else. But is this really true?

12:54
This is nothing I say. If you look at the YouTube video which is...
DOI number for referencing
Each lecture has it's own DOI number, it can be referenced, cited and shared across platforms and scientific literature.
Connect with your colleagues
Pose a question to authors, discuss the matter in hand and start networking with people from your field.
Supporting researchers, faculty, students and practitioners on their path to success