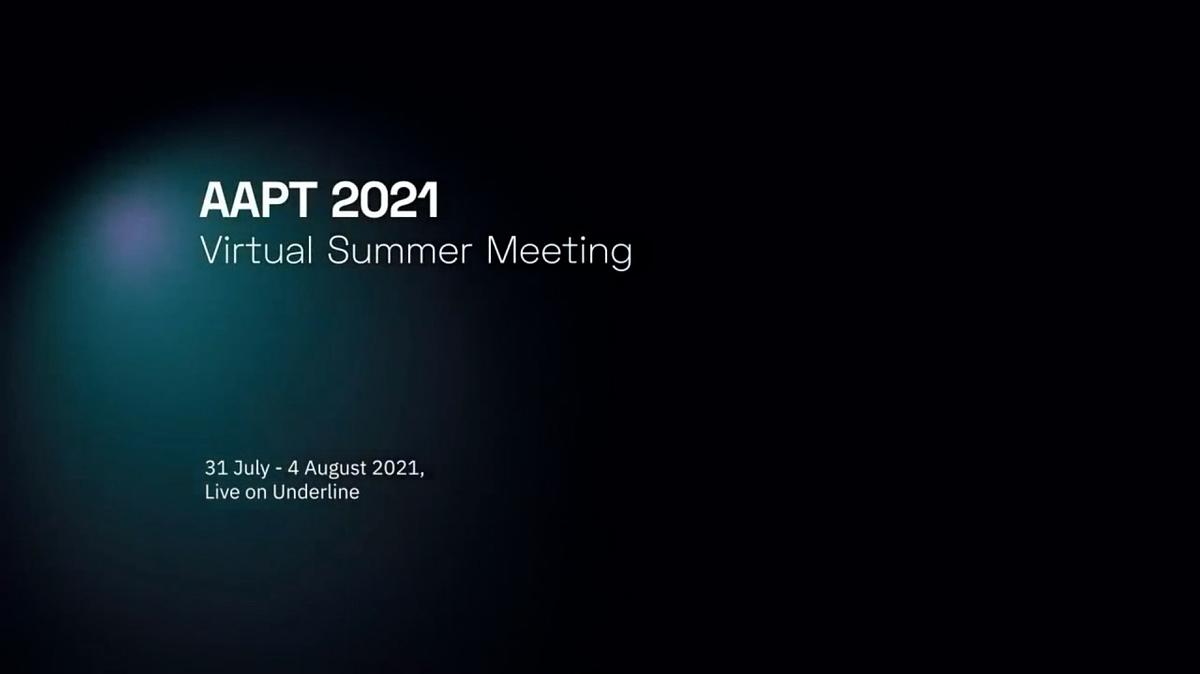 Premium content
You must be a premium user to view this content. Individual subscription to the premium content will be released soon!
"The Compleat Physicist" – A Learning Framework for Human Impact Randall Tagg
DOI: 10.48448/wz62-qs44
Physics has proven itself capable of profound impact on human well-being. How might student physicists structure their learning to maximize their capacity to enjoy an intellectually stimulating career while actively solving important human problems? The "Compleat Physicist Model" suggests three major domains of learning. First is the foundational domain that is the core of our existing curriculum: analytical, computational, and laboratory learning aggregate to create this foundation. This domain should be increasingly mirrored by student experiential learning in an applied domain where major areas of human activity are identified and the potential for physicsbased contributions explored. The third competency domain connects foundations to applications: students forge an individual repertoire of practical skills to translate physics into useful technologies. The goal is to unify these domains so that students emerge with a strong interest and sense of efficacy in improving the world in which they live.